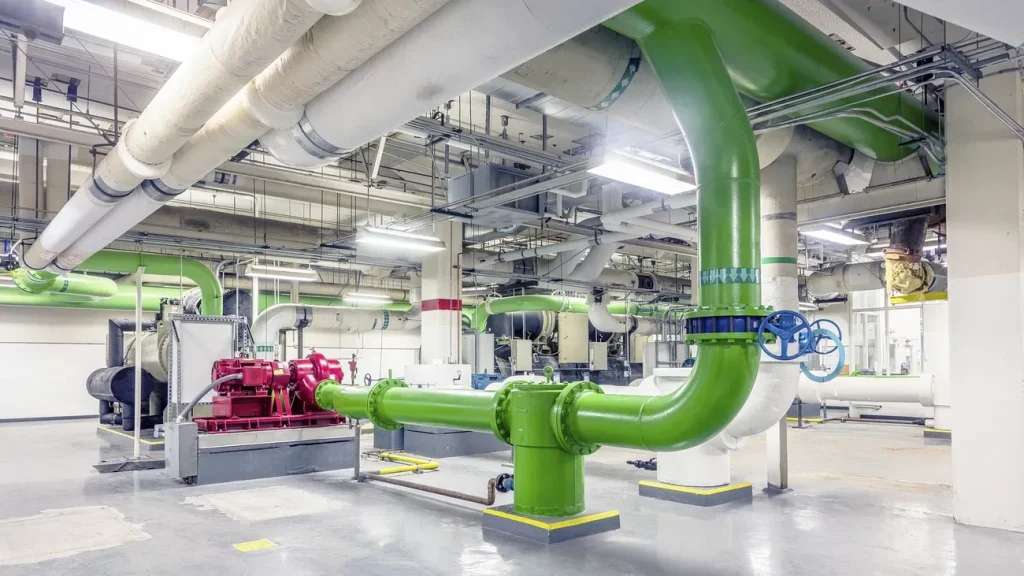 Policy Solution
District cooling
Other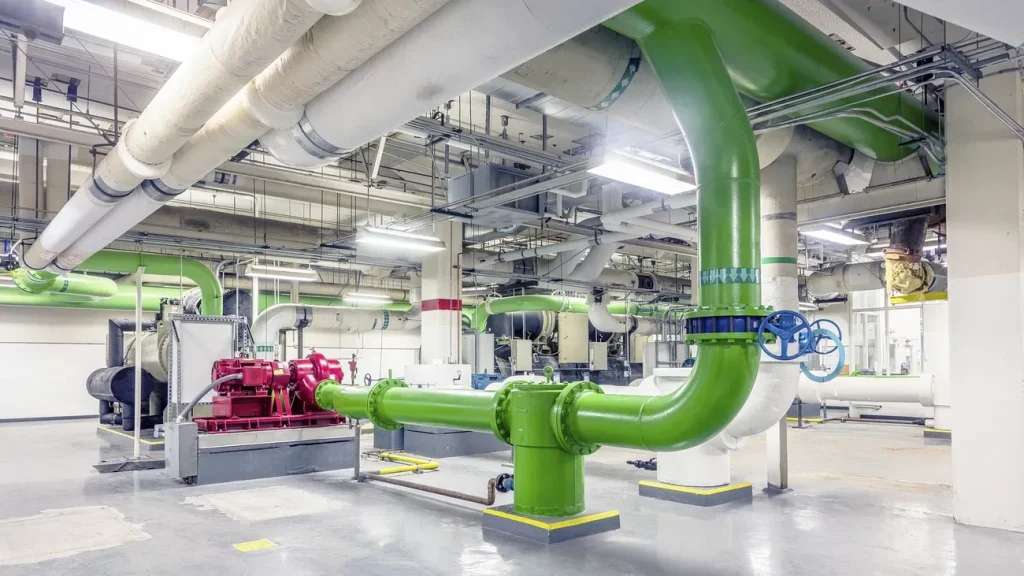 Summary
District cooling can replace distributed cooling systems, resulting in up to 50 percent lower energy and emissions impact. These cooling systems move chilled water to buildings without contributing to the urban heat island effect like mechanical cooling.
Implementation
Evaluate district cooling and opportunities to build and incorporate it in civic infrastructure. Identify possibilities to incorporate district cooling when existing cooling systems need to be replaced or repaired.
Considerations for Use
There are many trade-offs associated with district cooling. Benefits include lower energy consumption, shifting cooling loads, increased reliability, and reduced capital costs in building development. District cooling requires high upfront capital costs to build the infrastructure and it must be implemented in high-density or new construction zones to be financially feasible.
Overview
Climate:

Cold, Hot/Dry, Hot/Humid, Temperate

Trigger Points:

Evaluating or initiating major city infrastructure projectsIncludes projects such as city transit, street or utilities construction / re-construction etc.

Intervention Types:

Buildings and Built Form

Sectors:

Buildings, Public Works
Impact
Target Beneficiaries:

Property owners, Residents

Phase of Impact:

Risk reduction and mitigation

Metrics:

Energy savings
Implementation
Intervention Scale:

City, District

Authority and Governance:

City government

Implementation Timeline:

Long-term (10+ Years)

Implementation Stakeholders:

City government, Industry

Funding Sources:

Public investment

Capacity to Act:

High

Benefits

Cost-Benefit:

High

Public Good:

Medium

GHG Reduction:

High

Co-benefits (Climate/Environmental):

Reduce greenhouse gas emissions

Co-benefits (Social/Economic):

Save on utilities